Shane M. Jones
Underwriter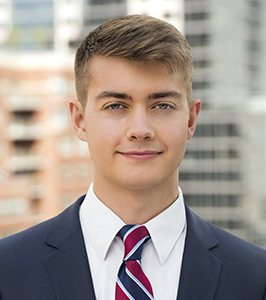 Shane Jones is a real estate underwriter at Broadacre, assisting with the underwriting and closing of loans. Shane has experience with commercial real estate valuation, finance, and investment. 
Before joining Broadacre, Shane worked as a Valuation Analyst with HVS Global Hospitality Services, performing hospitality consulting and appraisal services for both proposed and existing hotels. While with HVS, Shane conducted valuations for properties across the U.S., including the refinancing of a $2.5 billion hospitality portfolio. Shane has also served as an Investment Analyst at Chloe Properties in Phoenix, and a Research Fellow with the Green Entrepreneurial Center of Erie County, New York.
Prior to this, as a Policy Analyst at the Consumer Financial Protection Bureau in Washington, D.C., Shane provided written guidance for proposed mortgage underwriting regulations, directed a $7-million investment in technology and innovation, and co-authored a cybersecurity policy adopted by the bureau.
 
Shane graduated from Cornell University with a B.S. in Industrial and Labor Relations, with a minor in Real Estate. Shane holds Appraisal Institute certifications in Appraisal Principles, Appraisal Procedures, and USPAP National Standards of Professional Appraisal Practice.